Just this week, I sent my family text an article I'd read about the food shortage the world is experiencing.
According to food industry analyst Phil Lembert,
"Prices are going to continue to go up for a good year and a half."

https://news.yahoo.com/havent-seen-anything-yet-food-082721652.html
Wildfires and other environmental crises, as well as bottle-necked ports and shortage of labor are to blame, the article said.
All this food uncertainty has gotten me thinking about my spending more seriously.
I've been telling my family for years now that it might be time to start purchasing locally, even if it means spending a few extra dollars.
When I first decided I might want to try favoring local, it was mainly because I noticed how many of my friends were small business owners and how they relied on locals to make it in business.
I'm not one of those snobs towards chains; I love a good Ross Dress for Less any day. And I've never been much of a shopper any way, other than groceries. Shopping is not for the indecisive.
And my books are online, too.
But I do think that when you have the ability to buy local you should, and my husband and I are blessed enough to do it.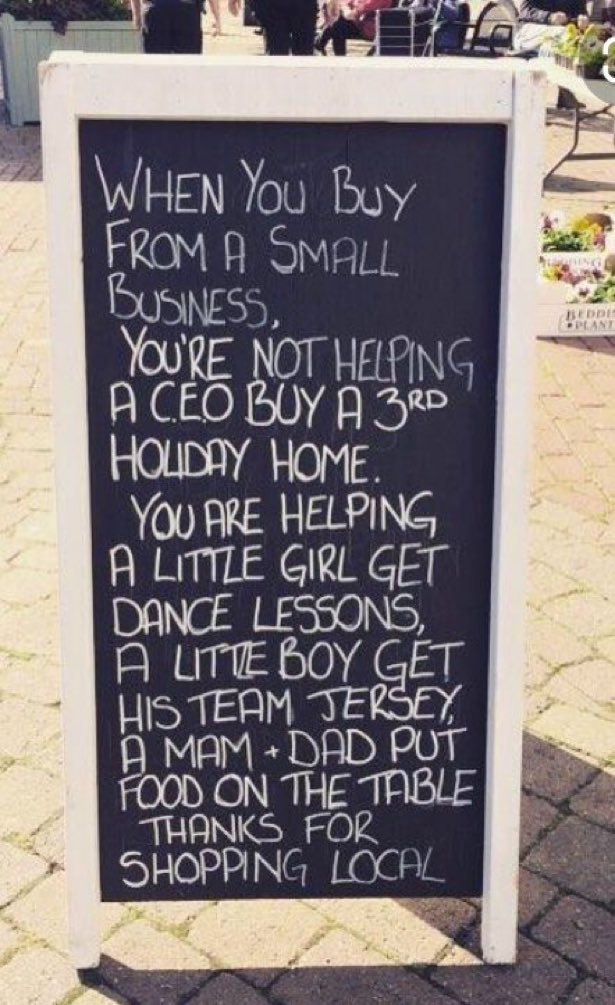 So I've been trying harder lately to buy local.
There's a dairy here in town where we purchase our milk.
My co-teacher is running a farm solo, selling grass-fed cows that have been treated humanely.
We have a beautiful main street with a clothing store owned by a neighbor.
And right down the street is a little market that sells produce from local farms.
You'll find that buying local keeps more tax dollars in your city.
It makes you feel good, too, knowing you've helped someone who lives nearby.
There are other purchasing thoughts I've considered lately, such as starting my own garden, something I've wanted to do for ages.
Working in my yard feels good for my soul. To see the literal fruits of that labor would be sweet.
My daughter has gone cruelty-free in her beauty products. Having fallen in love with animals, she says she can no longer support companies who test on them.
And I've been shopping more at thrift stores lately, hoping to cut down on purchasing cheap clothing.
All of this must be done in moderation, of course. So often we forget that we live in a society that runs on cash. If we all stopped buying, that would be just as bad as buying too much.
The Black/White, All/Nothing, No Gray Area that some people dwell within has such power to destroy.
It's important to note that we must treat our lives with balance.
You'll still see me buy a dress from Ross. We recently purchased appliances from Home Depot. Sometimes, you have to do what works for your family.
Still, it's good to make an effort to shop local.
It's even better to think about what you're buying and why. Your thoughts around consumption will drive your spending habits.
Be intentional about spending money.
Your future will thank you!
See you soon,
Toni